Any DVD Cloner Support Center
Any DVD Cloner software is dedicated to provide best products and service for all customers including the registered ones and non-registered ones. Your satisfaction is the big goal of ours. So you are welcome to ask any questions or feedback any problems to us.
Registration Code
Contact us to support@dvdsmith.com if you are encountering one of the following situations:
1. The keycode of the product you purchased is lost.
2. You already purchased the program, but didn't receive the keycode.
3. The keycode you already had became invalid after one year since your purchase.
Technical Support Information
If you're experiencing any problems or difficulties using our products, please get help via the following approaches:
FAQs : Check the answer for most asked questions.
Contact Us : If you can not find answer in the FAQs, please don't be hesitated to contact us via e-mail support@dvdsmith.com.
Products User Guide
If you are interested in reselling our software and sharing revenue, please refer to Regnow Affiliate Program.
User Comments
"I purchased Any DVD Cloner about 3 years ago and I love it."
--Ivan Abdouch


There is no way that this newer version can be regarded as anything but beyond amazing ! !
WOW ! It's not only "a little faster", it's saved over 80 minutes to complete the same task ! ! !
In conclusion, there's just no collection of words to be fitting enough to the almost secretive and behind the scenes work which you've done to make "Any DVD Cloner" so "NEW & IMPROVED"!
Maybe you should rename it: "ANY DVD CLONER MAX" . . . or super-MAX ! ! !"
--JOSEPH


"I think this is current easiest DVD copy soft, very good!" - Any DVD Cloner Platinum for Mac
--Osamu Watanabe


"I just wanted to pass on my thanks. Buying Any DVD Cloner Platinum was one of my best decisions this year. Excellent software that works where others have failed."
--Christopher Condover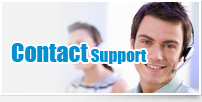 Upgrade